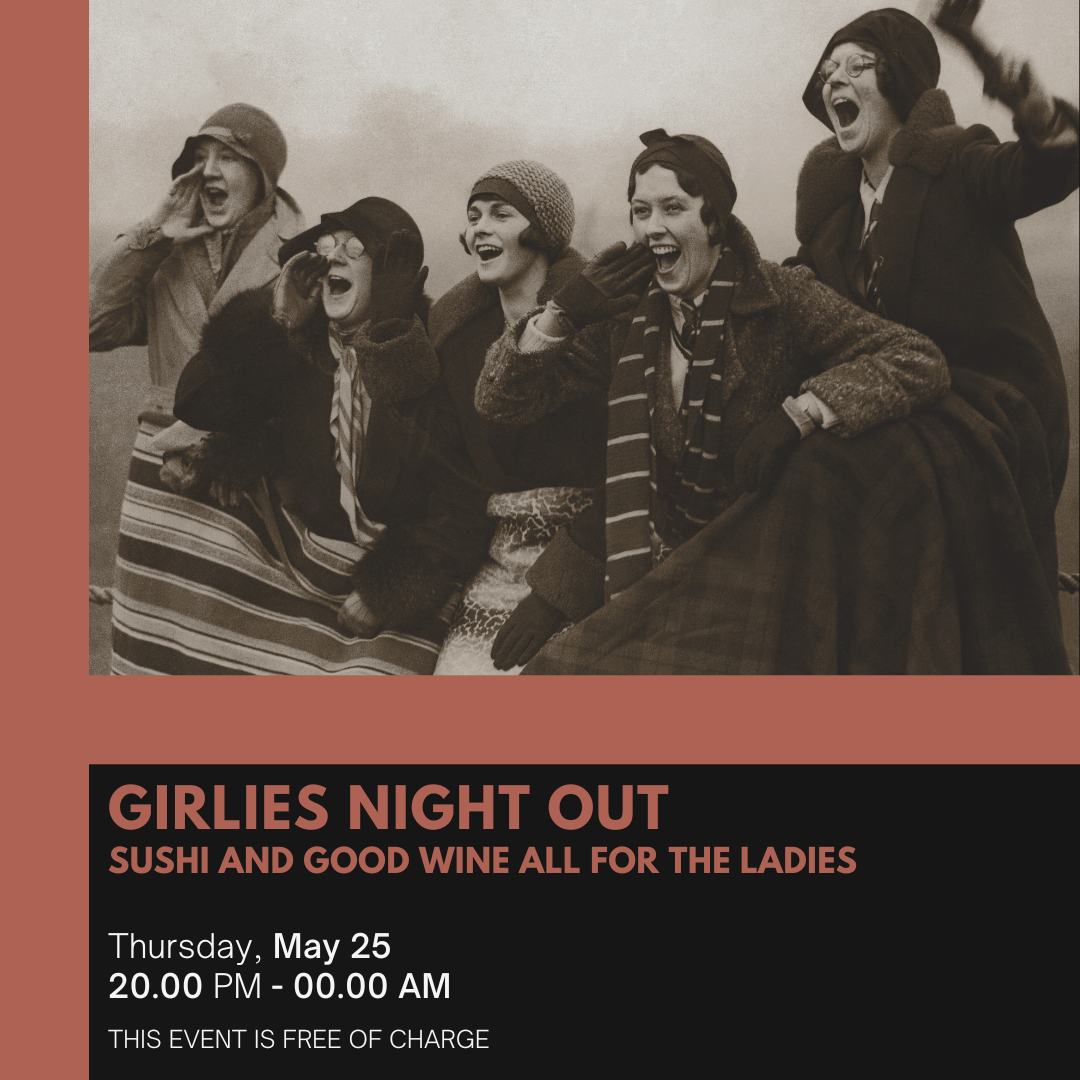 Girlies' Night Out
What is this event?
This event will be a recurring event to organize a small community of women or woman-identifying people that feel safe and understood and where sharing knowledge and emotional space is the main focus. If you are interested in attending this event, please hit attending as soon as possible, as spots are limited. Note that this event will not take place at InFLUX so our list selection will be more strict.
What happens at this event?
All girls and only girls' night out in a sexy, elegant décor. The first couple of hours will be dedicated to small discussions on building community and where we want our communities to go. We'll be able to express opinions, find out what we would like out of the communities we are a part of and how we can make them safer. Then we will indulge in prosecco, sushi, snacks, good music, and play if we feel like it. This event will not be held at InFLUX, but in a private location to be announced in a private message, once the attendee list has been put together. 
Please do not hit attending unless you are sure you can make it. 
How to get there?
This event will not take place at InFLUX. Once we have put together a list of attendees, we will communicate the address via the e-mail address you will give us when filling in the RSVP.
We will gather at the place starting at 20:00.
Who can attend?
Everyone is welcome, with or without the consent workshop. Whether you are a woman or a woman-identifying person, just make sure to be on time and ready to have a good time. 
What are you bringing?  What are you wearing?
Clothes can be casual, something that makes you feel good, but don't shy away from putting on that fancy outfit you've been keeping in your dresser. 
Who organizes this event?
This event is organized and will be supported by Kitty Rea.
Kitty Rea is a relationship coach and a budding sex coach, with over 7 years of experience in community organizing. She has been teaching about sexuality, BDSM, and non-monogamy for over 5 years. She is a promoter of consent and sexual freedom.
There is no suggested donation for this event. 
To attend this event you must register using the RSVP form below. It is important that you use a real email address because you will receive the verification link by email and you will also receive a message from us once your registration is accepted.