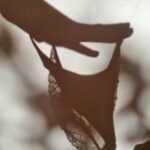 InFLUX brings you into the shadows: a unique workshop to bring naughty secrets to life
31 October, 2023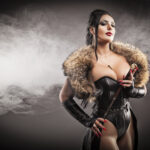 Ezada Sinn, The Matriarch herself,will teach you Penile Orgasm Control at InFLUX!
23 November, 2023
Rope Work is not your regular rope happening. It is the place where the rope teachers, the community builders and those dedicated to making safer ropey spaces gather together. We share knowledge, we learn as much as we can from each other, we create a support network for ourselves and we get to share our lessons from our own journeys in rope. Rope work can be your chance to get to meet people who understand what you are going through and give you options you might not have thought of.
The format of the event is an unconference which is a participant-driven meeting. What that means is that no one is pretending to be an expert or have all the answers. We want to hear all of your experiences, we want everyone to get a chance to share their bits of knowledge and most of all, we have to support and help each other. You can propose subjects you feel you can talk about or you can propose subjects you would really like someone else to talk about.
This is the third edition of Rope Work, but the organizers are fresh and new. We, Kitty, Băje (InFLUX Studio) and Haag (Ellipsis Rope Events Foundation) were so impressed by our participation in the previous editions, that we feel this event simply must happen again. It is not our concept, but we believe it to be such an important happening. We have tried to make the event as accessible as possible, price-wise and we are here to answer any questions you might have. Simply drop us a message on our Contact page form or text us through our WhatsApp number that you can also find on our contact page.
For Kitty and Băje Rope Work was the place where they decided they simply must open a space of their own. Five years after the first edition, a lot of work and many, many lessons later, they have finally opened InFLUX, the first sex-positive inclusive space of Romania and one of the few such spaces in Eastern Europe. This is the place that will host Rope Work and where we hope many more of you will be inspired to take that step and decide to build the community of your dreams. We believe you can do it! And we want to empower and encourage you to believe in yourself and set things in motion.