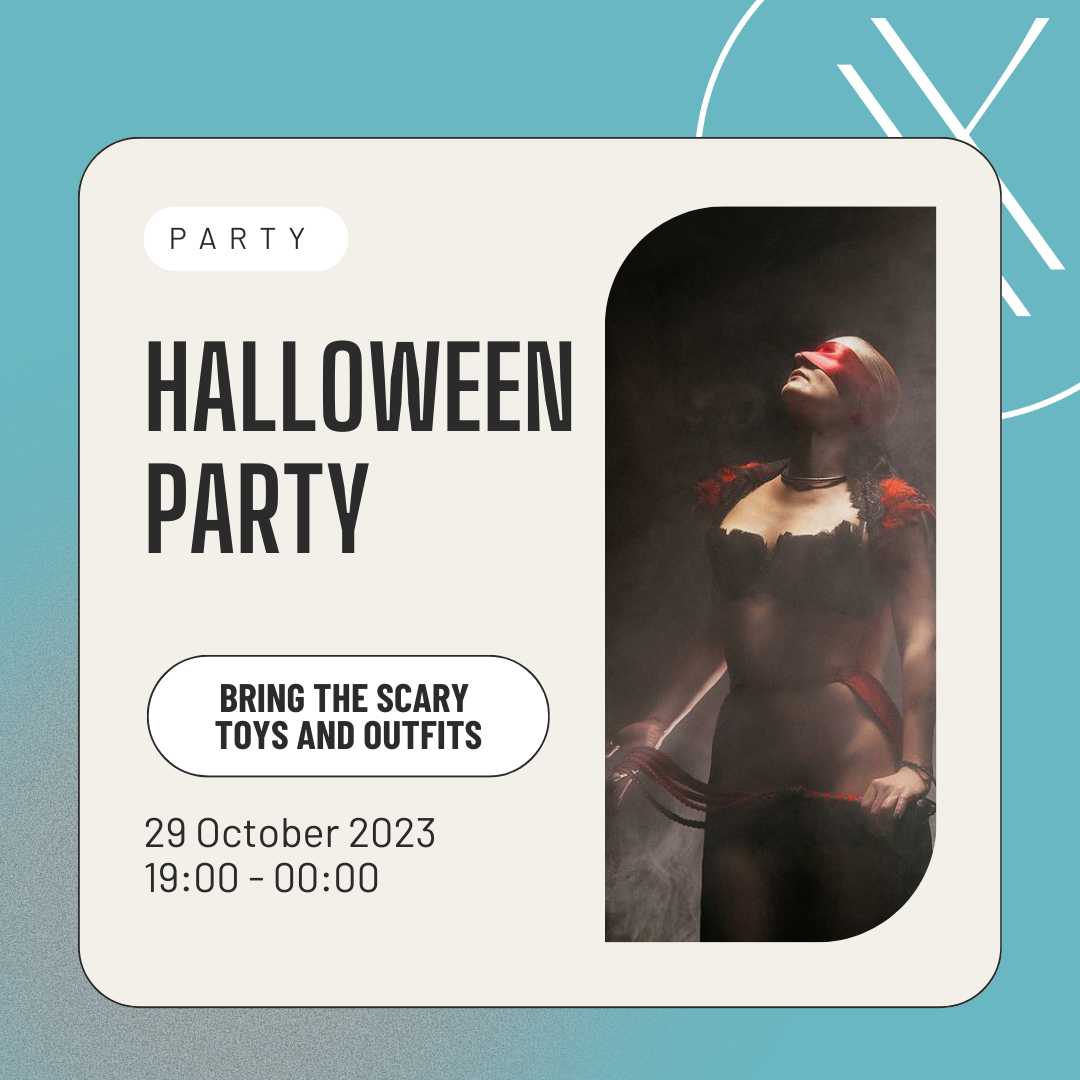 Halloween Party at InFLUX
What is this event?
We dress up, we meet up, we have fun. This event is an awesome occasion to hang around in frightening costumes or bring around your most frightening tools (just no chainsaws, please!). It's like a regular jam at InFLUX, but with a bit more blood and gore in the costume department. Don't forget to attend a consent workshop if you are coming to us for the first time. It is mandatory to attend many of our events at InFLUX.
There will be Romanian speakers and English speakers at the event and some of us even speak Spanish or Italian, so come and join us and I'm sure we can have a fun chat and some spooky storytelling.
📝 We confirm attendance 24 hours before the start of the event at the latest. Please register at least one day before the start of the event.
🪪 Please bring your ID card with you so we can check your age at the door. We keep none of your data, but we need to make sure that everyone is an adult. You can see here how we check your ID so that all your data but your year of birth and picture are visible to us.
What happens at the event?
🕖 19:00 – 19.30 – Come out of your lairs and meet us at the door
🕢 19.30 – 00:00 – The scary sounds abound and we get this party started
Please try to respect the schedule and not be late, so as not to disturb other participants. We cannot guarantee that someone will be available to open the door for you after closing time.
How can you reach us?
Our address is Bulevardul Theodor Pallady 287. You can find information on how to reach us here or here.
There are many parking spaces in the area, especially in the evening or after 6 pm. The metro station at "1 Decembrie 1918" is the closest to us and it's only 8 minutes away, on foot.
Take the elevator to the 5th floor, where you will see the sign for InFLUX, which is another flight of stairs up.
Our phone number is +40723258105 and you can write to us on WhatsApp before the door closing time.
Who can come?
Anybody who has attended a consent workshop is welcome to join us!
🎫 Fill in the form below to register for this workshop. You will receive an email confirmation and we will keep you updated with information about the event. You will also receive an email reminder close to the event, so you don't miss it.
We reserve the right to select event participants.
What are you bringing? What are you wearing?
Bring your creepiest, sexiest, weirdest outfits to play!
Don't forget your InFLUX card and your ID card so we can check it at the door and ensure you are 18+!
Who organizes this event?
Kitty Rea (she/her) is a sex educator and sex coach with over 10 years of experience in the kink community as a bottom and a top. She has tried almost everything and can't wait to show others how intimate and fun the world of BDSM can be.
Photo credits: photographer  – DarkShibari / model  – Kitty Rea
InFLUX Rules
Please read our rules carefully before attending our events.