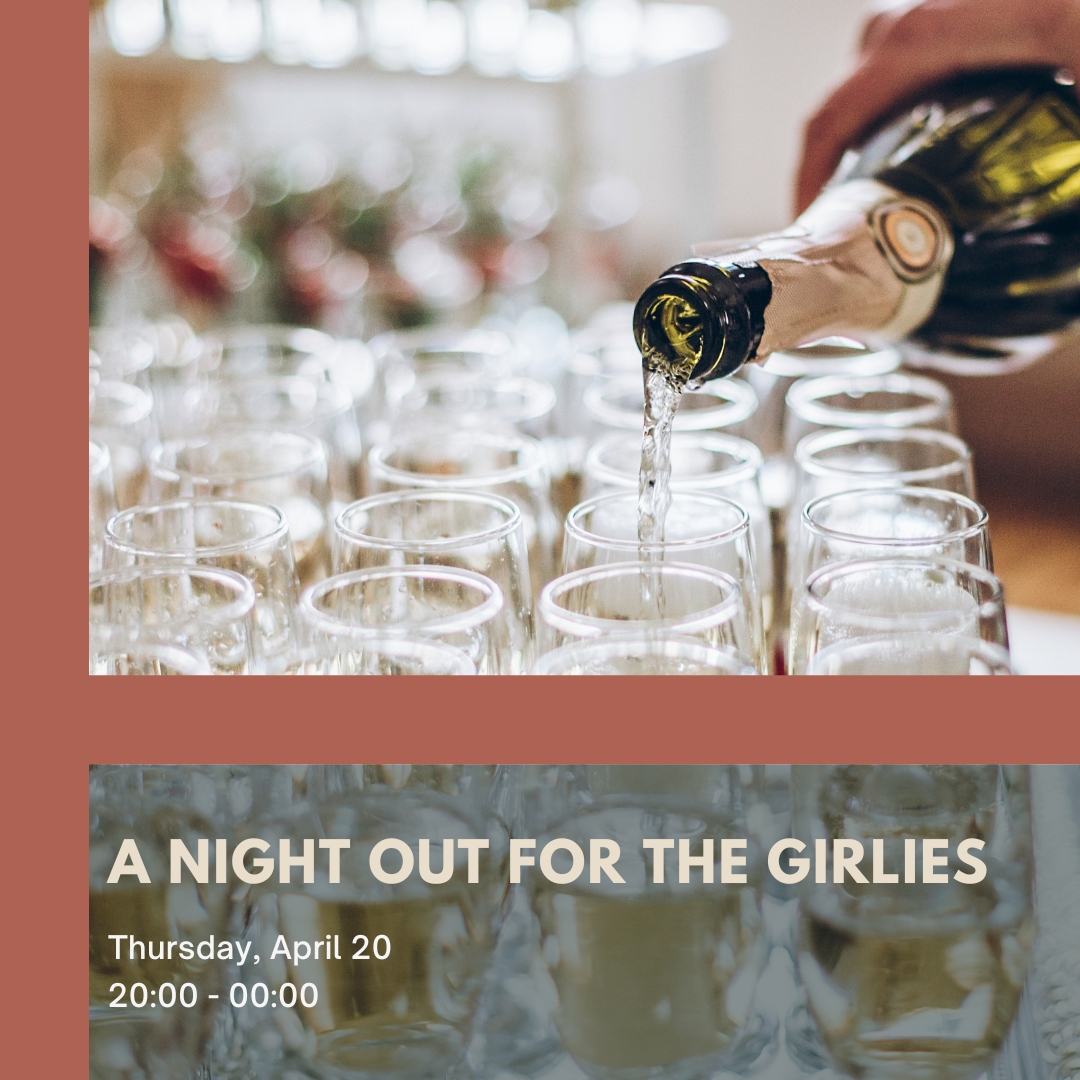 A night out for the girlies
What is this event?
This event will be a recurring event to organize a small community of women or woman-identifying people that feel safe and understood and where sharing knowledge and emotional space is the main focus. If you are interested in attending this event, please hit attending as soon as possible, as spots are limited. Note that this event will not take place at InFLUX.
What happens at this event?
All girls and only girls' night out in a sexy, elegant decor. The first couple of hours will be dedicated to small discussions on safety in dating and kink scene. We'll be able to express opinions, learn safety tips about dating and how to stay safe while having casual or long-term encounters, how to express our boundaries and set clear and safe limits, and then we will indulge in prosecco, good music, and play if we feel like it. This event will not be held at InFLUX, but in a private location to be announced in a private message, once the attendee list has been put together. 
Please do not hit attending unless you are sure you can make it. 
How to get there?
This event will not take place at InFLUX. Once we have put together a list of attendees, we will communicate the address via the e-mail address you will give us when filling in the RSVP.
We will gather at the place starting at 20:00.
Who can attend?
Everyone is welcome, with or without the consent workshop. Whether you are a woman or a woman-identifying person, just make sure to be on time and ready to have a good time. 
What are you bringing?  What are you wearing?
Clothes can be casual, something that makes you feel good, but don't shy away from putting on that fancy outfit you've been keeping in your dresser. 
Who organizes this event?
This event is organized and will be supported by Kitty Rea.
Kitty Rea is a relationship coach and a budding sex coach, with over 7 years of experience in community organizing. She has been teaching about sexuality, BDSM, and non-monogamy for over 5 years. She is a promoter of consent and sexual freedom.
There is no suggested donation for this event. 
Rules for this event
CONSENT AND BOUNDARIES. Don't touch people without explicit consent. The same goes for people's clothes, accessories, toys, and ropes. Also, do not rush or force anyone. Allow each individual to take their time and move at their own pace.
LEAVE YOUR EGO AT THE DOOR. Do not assume anything about anyone – ask first! This is a safer space for everyone, no matter the gender identity or expression, sexual orientation, body shape, where they come from, or their ability or wish to switch roles or not. Discriminatory behavior or language will result in exclusion from the event.
PRIVACY. Do not reveal who you met at the event. Do not talk about what you heard or saw at the event.
NO UNSOLICITED ADVICE. You can share your experience in something, but never assume your expertise is universally valid.
REPORT. If you notice that something is wrong, could be dangerous, or violates someone's consent, please contact a staff member. Please do not intervene yourself!
ACT AS IF THIS IS YOUR HOME AND RESPECT THE SPACE. Have respect for the space as it is. Be careful not to stain, break or destroy things. Treat this place as if it was your home and it will feel like a home to you. We want to keep it nice and cozy for as long as possible and we need your help.
IF YOU TELL US YOU WILL SHOW UP, SHOW UP. Make sure you make a commitment before reserving a spot. If it happens more than twice that you reserve a spot, but don't show up, we will simply not put you on our lists anymore.
EVERYTHING STAYS INSIDE. Keep the play inside the space. The same goes for ropes and revealing outfits.
BE AWARE OF YOUR SURROUNDINGS. Be mindful of the noise. If someone is doing play near you, keep your voice down or gently step away at a distance that will allow play to happen without breaking the mood.
ONLY TAKE PHOTOS AT CERTAIN EVENTS AND ASK FOR EVERYONE'S CONSENT. At parties, no photos are allowed, except for the photo corner. Keep your phone in your pocket. At workshops and rope jams, you will be allowed to take pictures of your own work and the partner you have tied. But no people in the background! Not even if they are blurred!
To attend this event you must register using the RSVP form below. It is important that you use a real email address because you will receive the verification link by email and you will also receive a message from us once your registration is accepted.