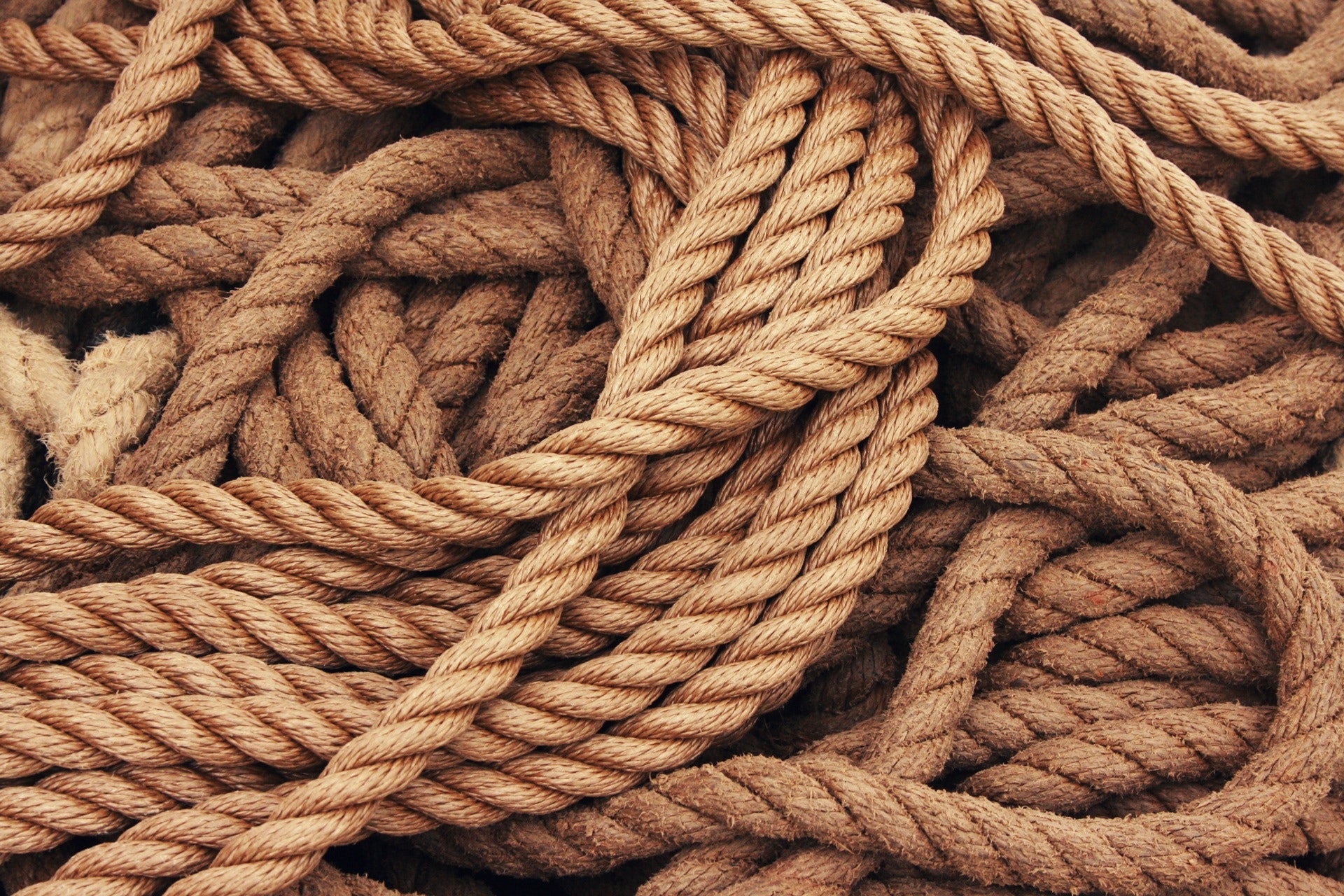 Rope-bottom bag – What to have on you when getting tied
11 January, 2023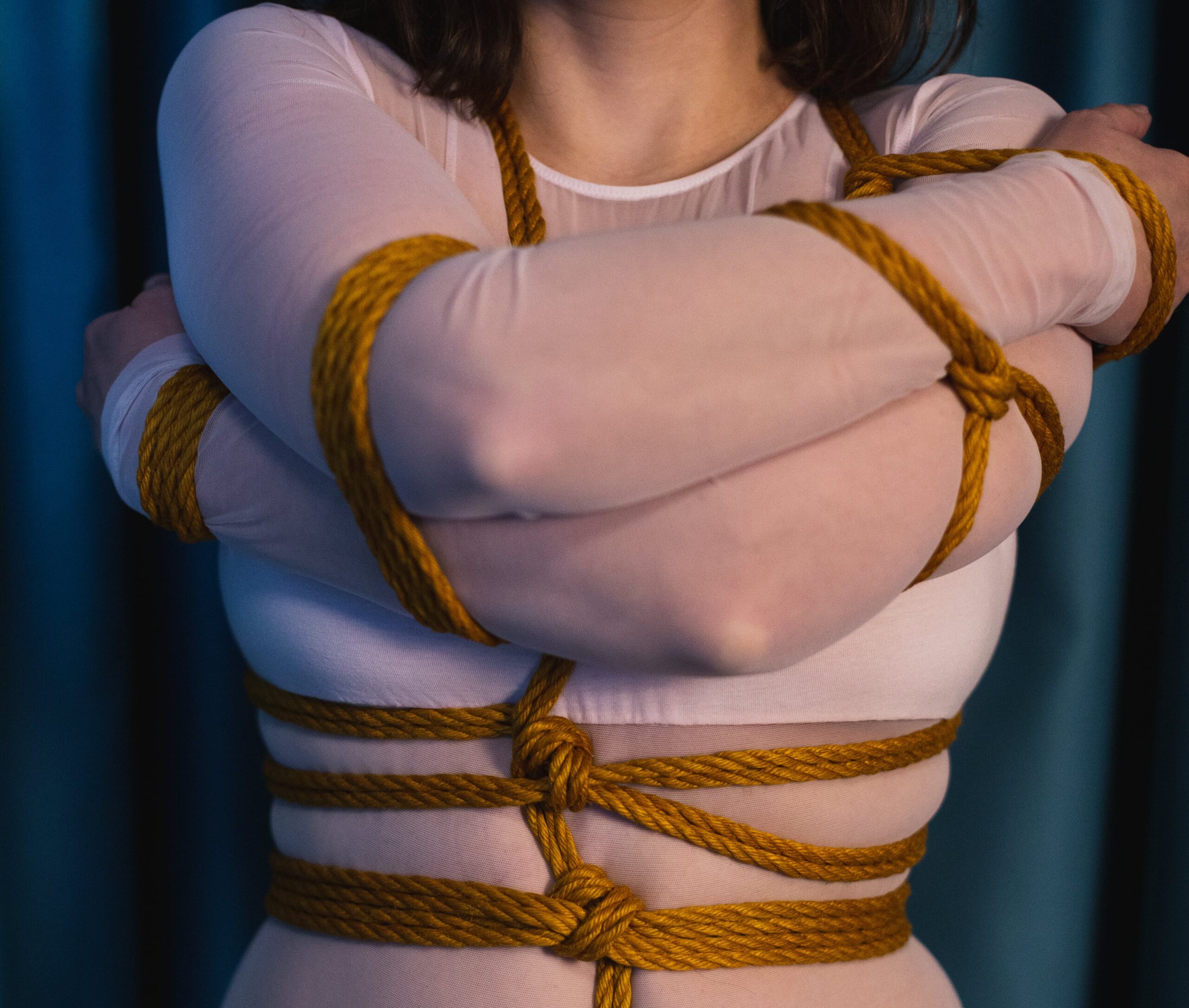 First Aid for Rope – What to do in case things go bad during rope-play
25 January, 2023
Every bottom can smell a good top from a mile away. And we don't mean the guys with the skills. Skills are nice and all, but many have all the skills and lack the essence. They are missing that secret ingredient that will make others crave to play with them again and again and again. It's not that hard to find it, but you've probably been looking in the wrong place this whole time.
We've been teaching for quite some years now and have attended a lot of workshops and events and have seen most of these guys around. They are dedicated to the lifestyle. All they talk about is connection-this and chemistry-that. The first thing they tell you is that they don't just play. It's in their profile descriptions. It's in the messages they send. They tell everyone at events how hard they worked for their skills, to be able to get that connection.
And they are not wrong to go the skill route. We are all searching for connection and chemistry. It is a wonderful feeling to be immersed completely in play, to lose yourself at the hands of another. Or to have someone lose themselves in dreamland under your watchful gaze. Because ultimately no one wants just a spanking. We want a good experience.
That is why great erotica around here focuses less on what is happening and more on how it feels. It is how you feel about what is happening that sticks in your brain. It is why most women won't reply to dirty messages. It's not that they don't like having their pussy eaten. But they want the experience of having their pussy eaten. A simple tongue just won't do.
Why we can't find connection
We have been talking about connection for as long as sex has been around. And for something so very much craved, it sure is hard to come by. You'd expect that with all the education on BDSM that has cropped up in the past 20 years, we'd know more about how to find it. How to stir up those intense feelings, the drug-like high.
Unfortunately, most of the workshops organized focus on skills. They teach you the doing of things. And skills are essential, don't get this wrong. Being able to handle your tools responsibly is essential. You don't want clueless folks waving bullwhips around. Just like you don't want people doing suspensions if they've been learning off of YouTube and Google Images. Or like you don't want people poking their long nails through latex (ouch!).
But connection is less about the doing and more about the being. It is a particular state we enter. And while we may be very skilled in doing things, very few of us know how to just be.
Where you go to find the magic
We've experienced frustration as well, a lot of the time. You go to all the workshops, you put in the effort, but your scenes just lack something. It is hard to define that something. You don't even know what to call it. But you instantly recognise it when you see it in others.
You know the feeling – you look at a top playing in the dungeon with a sub. You can see that there are fiery sparks between them. The energy in the room is electric. It's like magic.
They don't just spank a bottom, they tell a story with their spanking and everyone can't wait to listen to that story. It's those guys who have rows of bottoms waiting to play with them, while the rest of the mere mortals can't find even one playdate.
At every single party you can tell with just one scan of the room who are the tops that create the magic and who just happen to be decent at their trade. Decent, not wow.
We tend to think that the magicians of play must have some innate superpower that we'll never reach. The truth is, you can learn how to be in that state of flow and how to create chemistry just like you can learn proper fire-play techniques. Unfortunately it is very rarely taught or talked about. Other than in erotica or people's profile descriptions, that is.
What is this thing called chemistry?
Before we can locate it, though, we must understand it. Not like some mysterious, never-to-be-penetrated secret, but like a very real and practical thing that can be achieved. So what is this thing called chemistry?
The dating world is full of it. You probably hoped you'd have learned more about it in school, instead of the structure of the atom. Fuck your molecules, we want the chemistry. But what does chemistry even mean? It sounds like the most vague thing on the planet.
When we teach connection in BDSM, sex and love, we must talk about attunement. Attunement is like empathy on steroids. It also happens to be built into our very fabric, but very few know how to harness its incredible power to connect to those around us.
Mother Nature herself primed you for attunement. It is how you learn from your mother or from your peers when you are young. It is how you are able to tell when another person is feeling sad or is just playing at feeling sad. It is why we are able to feel exactly what our favorite character in that romcom that we deny we watch is experiencing when rejected.
And in play it is magic. It means understanding the experience of the bottom and connecting to it beyond the explicit communication. And, please, by all means use clear and verbal communication to get your bottom better. It is precisely this kind of getting to know better that allows us to find attunement.
And it is found much better with people you have a long history of playing with because you can already predict a lot of the states that they will be in. You can already understand their non-verbal communication without having to obsessively pay attention to it. You know what their moans mean. It is why most people go for pick up play, but prefer partners they trust. It is not about romance, it is about that attunement.
It is important that you can connect to the other without even thinking. That you have a memory bank of their verbal and non-verbal reactions. And you need to try a lot of things. But you will find attunement much easier in those tried and tested situations where to feel most comfortable.
You might think that in order to get bliss, you have to pull magic rabbits out of the hat. Always a new whip, always some new incredible harness in shibari. Always a new setting with some mind-blowing consensual non-consent. But very rarely is it comfortable.You don't really get to loosen up your tie in those contexts. It was only when we had the chance to suspend more people in the exact same tie for 6 months in a row that we could actually find chemistry.
Is that all it takes, you might ask. All you need to do is to obsessively repeat the same thing until you get bored to tears with it, like some maniac? Obviously not. You also have to ask the right questions. And the right questions are not the ones you learnt in BDSM 101. Those are very good, like "what is your safe word?" and "do you like spanking?" And those questions have a place of their own, but they will not bring you any closer to bliss.
Put your heart to work
It was when we started understanding what our partners were feeling rather than what they preferred that we got to the bottom of the bottom. We started asking how this and that felt, what did a specific scene remind them of, what do the lights in a room make them think of, what kind of music do they lose themselves to. Those were questions that really mattered. And just like that, you get to experience these things from their point of view as well and you might even be able to predict what they're thinking before they even think about it.
And never forgot to check at the end if what you predict is accurate. "When I started spanking you, it looked like it was too much for you. Is that right?" And right there, you can find attunement. Not just understanding what it's like to be in the other's shoes. Actually being there, in those shoes, with them. Like dancing a perfect tango: completely in sync. It is also important to communicate your own preferences, states and desires. "When you put your ass up like that, it makes me want to take a deep bite out of it".
Attunement is never the achievement of one person. It is found when two people are completely immersed into each other. And it might look like magic to many, but really, it just takes dedication to get to know each other on a deeper level.